By Chuck Burton
Publisher/Managing Editor
College Sports Journal

PHILADELPHIA, PA. —Two seasons ago, UMass announced their intent to play football in the Mid-American Conference, or MAC, and a start to increase scholarship limit spending in order to play what they call Football Bowl Subdivision football.
Last season, Georgia State and Old Dominion announced moves to the Sun Belt Conference and Conference USA, respectively, starting their spending spree. And this season, it's Appalachian State and Georgia Southern's turn to join the Sun Belt.
All these schools think they're moving into Football Bowl Subdivision, the NCAA-named subdivision whose postseason is a bowl system that is outside the NCAA's official championship system.
But it's time to call the subdivision which houses every FCS move-up since 1978 what it really is - the FWS.
The Football Wannabe Subdivision.
Many people seem to think there are two subdivisions in Division I: FCS and FBS. In reality, there are three subdivisions, and more and more it's becoming obvious that this is the case.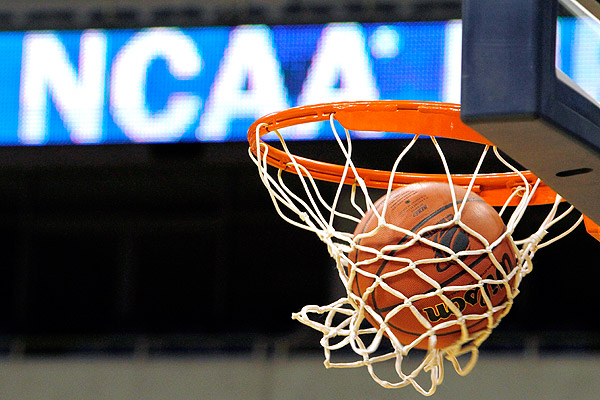 Welcome to the inaugural 2013 NCAA Men's Basketball tournament FCS challenge, brought to you by the College Sports Journal!
The object of the contest is simple - pick the winners of the NCAA tournament games which happen to involve schools that host an FCS football team. Each game is weighted differently with a maximum number of 8 points per win.
This page will be updated with the leaders and the updated games to pick as the NCAA tournament proceeds. For Round 1 you have up until tipoff to pick the first game.
Good luck!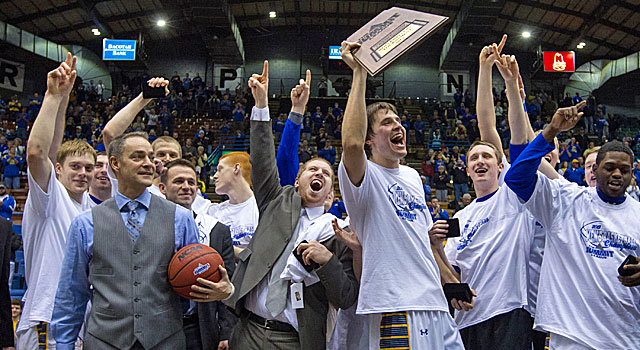 By Wayne Otto
College Basketball Columnist
College Sports Journal
SIOUX FALLS, S.D. — The South Dakota State Jackrabbits claimed the Summit League basketball championship for the second year in a row as Nate Wolters outdueled North Dakota State University and their star, Taylor Braun, in front of a sold out Sioux Falls Arena crowd of 6,544, 73-67.
Wolters — a Wooden national player of the year award finalist and also the conference player of the year — scored a game-high 27 points and grabbed six rebounds to go along with six assists and four steals to form an incredible stat line in the box score.
Read more: Summit League Tourney: SDSU Makes It A Daily Double With Repeat In Final
By Wayne Otto
College Basketball Columnist
College Sports Journal
SIOUX FALLS, S.D. — The South Dakota State University Lady Jackrabbits were just added to the dance card.
The dance card known as March Madness, the NCAA basketball tournament, women's style.
The Lady Jacks defeated the University of South Dakota Lady Coyotes 56-53 in the Summit League tournament championship game to claim the invite in front of a tournament record crowd of 6,153.
Read more: Summit League Tourney: Lady Jacks Punch Dance Card Over South Dakota